Events
Upcoming Events
PCRN Forum: Realist evaluation research–what it is and how to use it to support practice in palliative and end-of-life care.
Time: Thursday 14 Dec 2023 @4-5pm AEDT
Location: Webinar
For more information and to register for the event please click here.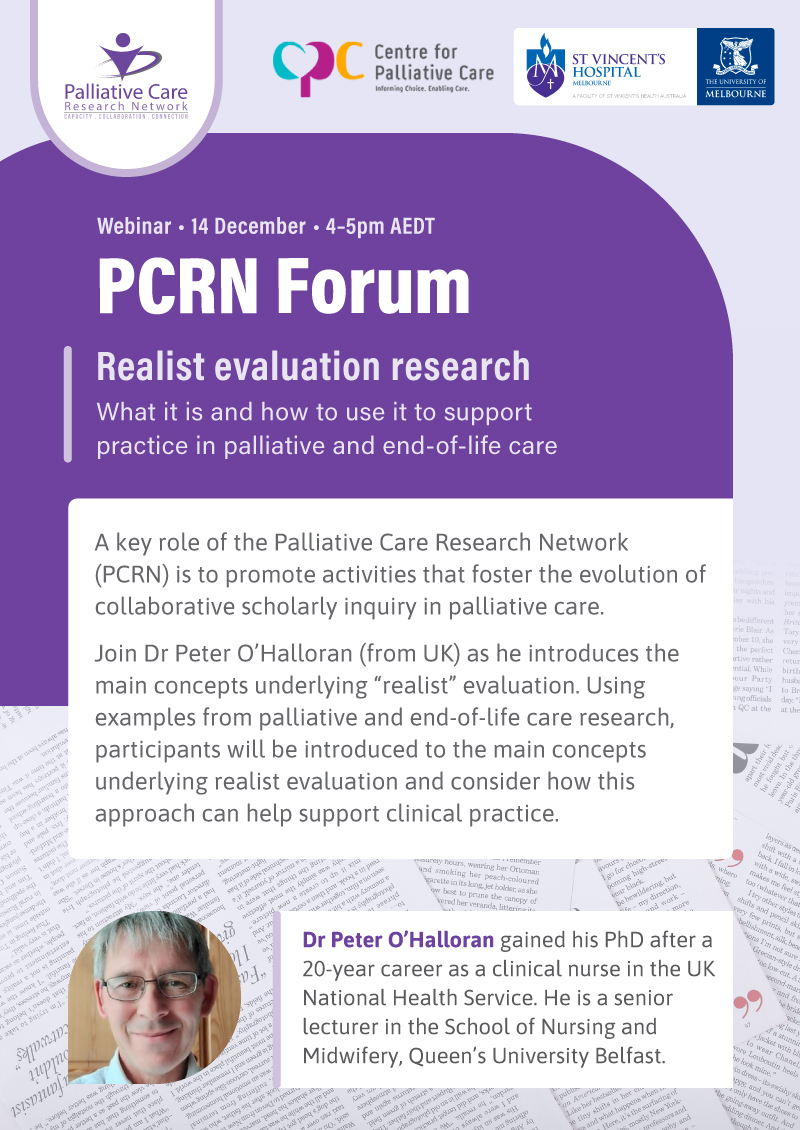 Past Events
For a listing of past events organised by the PCRN please click here.